Spade Joker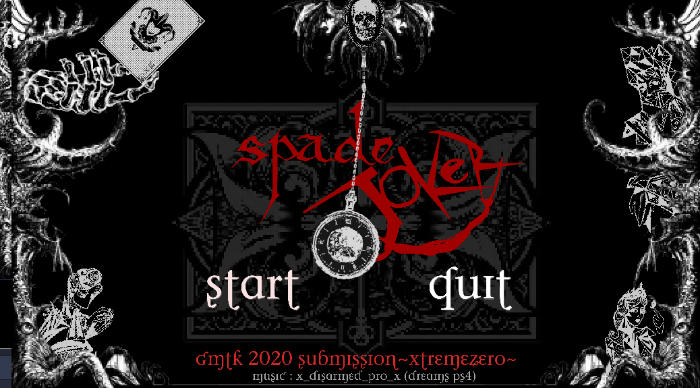 GMTK jam 2020 Submission
Spade Joker is rythm based hardcore platformer.
You play as a Joker and must collect all the spades in the level to proceed.
You don't have a control over your jumping most of the time as it is controlled by the beats of the music, or by the CLUBs scattered around the level.
Your Controls are : WASD for movement ... that's all

The game depends on framerate, so please if things went out of control, Try to run it in browser

♠️ ♠️ ♠️

Please share your gameplay footages in the comments

LEVEL 0 Walk-through :



LEVEL 1 Walk-through: