خمسة
A downloadable game for Windows
لعبة خمسة (اسم, حيوان ,نبات ,جماد ,بلاد) و لكن بالبطاقات
طريقة اللعب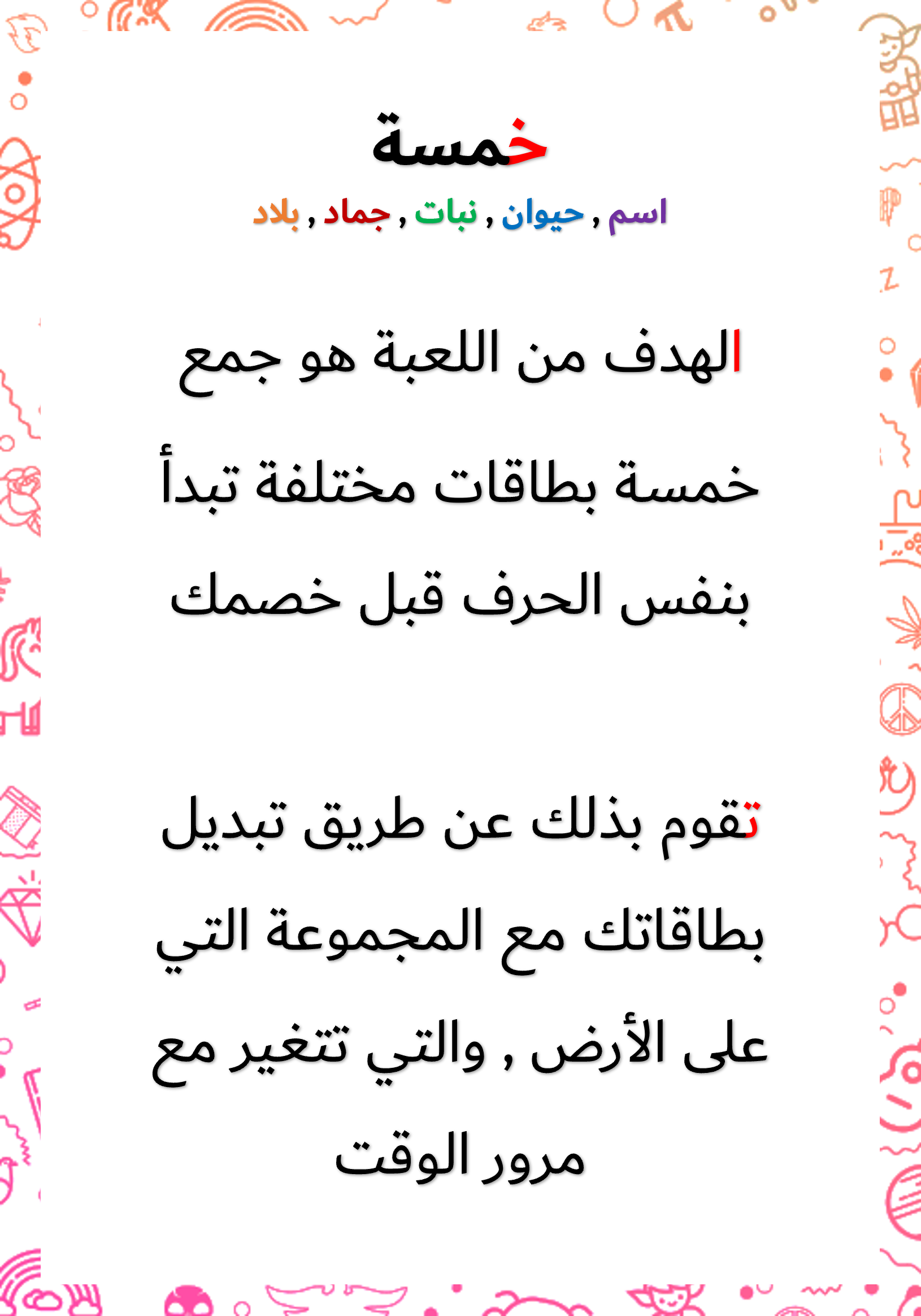 Purchase
In order to download this game you must purchase it at or above the minimum price of $20 USD. You will get access to the following files:
Comments
Log in with itch.io to leave a comment.
Hello. Thank you for interesting game. Could you give me it's English rules, please?
Hmm sure, you have a set of cards in your hands and on the ground
You need to keep swapping your unwanted cards with cards on the ground
The goal is to have a full set of cards which starts with the same letter
And each card in the set should be of a different category
An example can be collecting : Bob/Bear/Banana/bell/Belgium
Notice that they all start with B But they are categorized as following: Human name, animal , plant, object, country/city
And each category has a color
The game was originally known to a guessing game where you compete against your peers to guess words that start with a specific letter of each category of the mentioned previously
The game was created for an Arabic only game jam, so it's really fine if you couldn't get the game
Although you can easily win by noticing the first letter (in red) and having a set made up of totally different colors
Have fun fella 🥂